Winter Harp Saturday, December 16, 2023 at 7:30 PM PST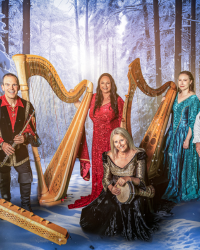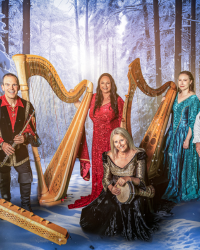 You've selected
Saturday, December 16, 2023 at 7:30 PM PST
×
Winter Harp embarks on its 30th Anniversary tour this December taking audiences deep into the heart of Christmas and deep into the heart of Winter. Glorious music and song combine with festive stories to wrap you snugly in the Christmas spirit.
Standing ovations and sold-out concerts are the hallmarks of this acclaimed ensemble.
Don't miss this magical journey. Winter Harp -- Christmas begins here.
Click here for Website
TICKET FEES
Adults 40.00
Seniors (60yrs +) 35.00
Students (with valid student ID) 30.00
Youth (18yrs & under) 20.00

SUBSCRIPTIONS
Purchase 3 separate regular season shows for the same patron for a special subscription price. Arts Club on tour excluded. Any additional ticket purchased for the season will be under the subscription price.
Adults 35.00
Seniors (60yrs +) 30.00
*Purchase subscriptions by phone or in person at the box office


While our venue is fully accessible, mobility access is limited. If you require mobility accommodations please contact our box office in advance of your show so that we can be prepared to accommodate your needs.
No refunds on tickets. 2.00 fee per ticket for exchanges
Contact the box office at 604-205-3000 with any ticketing questions.
Venue
James Cowan Theatre
6450 Deer Lake Ave.
Burnaby BC V5G 2J3
Performance Notes
A Shadbolt Centre for the Arts Presentation
Classical and Celtic harps combine with flutes, violin/fiddle, rare medieval instruments, percussion, poetry and song to wrap you snugly in the silken cloak of Christmas.
30th Anniversary Concert Tour
Click here for music sample
"While our venue is fully accessible, mobility access is limited. If you require mobility accommodations please contact our box office in advance of your show so that we can be prepared to accommodate your needs."