Bunk #7 Thursday, September 28, 2023 at 7:00 PM PDT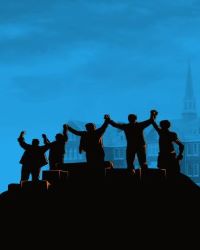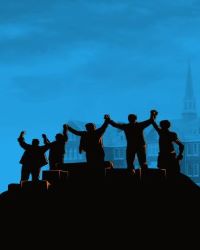 You've selected
Thursday, September 28, 2023 at 7:00 PM PDT
×
Bunk #7 is the true story of six boys and a riot at Edmonton Indian Residential School in St. Albert, Alberta in 1960-61. When their favourite English Supervisor is suddenly fired, a perfect storm ignites, causing the boys to rise up and revolt against conditions and incidents at the institution. Its central image is cultural resilience - the capability of a cultural system to absorb adversity, deal with change and continue to develop.
Click here for Website






Tickets are $30.00 General and $20 for youth

Please inquire about group rates

No refunds on tickets. 2.00 fee per ticket for exchanges
Contact the box office at 604-205-3000 with any ticketing questions.
Venue
James Cowan Theatre
6450 Deer Lake Ave.
Burnaby BC V5G 2J3
Performance Notes
The Raven Collective promotes youth development of professional Indigenous theatre in Northwest British Columbia.
Join six Indigenous boys from northern BC and their English supervisor in this true story of culture and resilience, told with heart, humour and love of land, sea and tribe.