The Spinsters Saturday, November 18, 2023 at 2:00 PM PST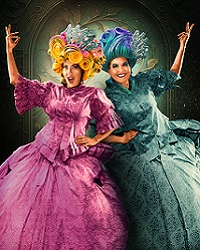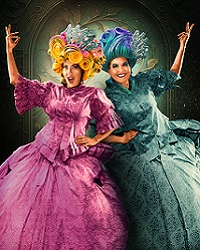 You've selected
Saturday, November 18, 2023 at 2:00 PM PST
×
The Ugly Stepsisters cordially invite you back to the Palace, just like the good old days. Doesn't everyone love a ball? The pageantry, the elegance, the romance… but their ball, their rules, and the world's most infamous step-siblings are ready to dish the dirt. What scandals hide within the glittering facade? What was Cinderella really like? Are the stepsisters really vapid? Vindictive?… Victims?
The Spinsters is a seductive feast featuring mesmerizing movement, magical dresses, and stunning shadow puppetry. It's a deliciously disruptive dark comedy for adults brought to life by some of the most innovative designers and creators from across Western Canada.
Recommended for ages 14+. PLEASE NOTE: The Spinsters contains many mature themes
Click here for Website
Doors: 7:00pm
Performance: 7:30pm
TICKET FEES
Adults 35.00
Seniors (60yrs +) 30.00
Students (with valid student ID) 30.00
Youth (18yrs & under) 20.00

SUBSCRIPTIONS
Purchase 3 separate regular season shows for the same patron for a special subscription price. Arts Club on tour excluded. Any additional ticket purchased for the season will be under the subscription price.
Adults 30.00
Seniors (60yrs +) 25.00
*Purchase subscriptions by phone or in person at the box office

No refunds on tickets. 2.00 fee per ticket for exchanges
Contact the box office at 604-205-3000 with any ticketing questions.
Venue
Studio Theatre Reserved
6450 Deer Lake Avenue
Burnaby BC V5G 2J3