De/Formed Revival Saturday, April 1, 2023 at 8:00 PM PDT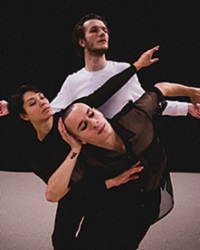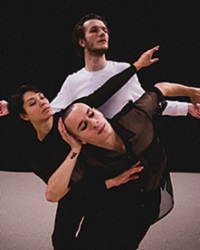 You've selected
Saturday, April 1, 2023 at 8:00 PM PDT
Change Date
×
"De/Formed Revival" blends physically rigorous contemporary dance with Renaissance art visuals. Three dancers will take you on a poignant journey of self-discovery, set in the movement metaphor of sculptures to coming to life. It asks: how do we emerge from a mould that someone else has built around us? As we struggle to let go of the past, we find the moments of real connection that make the struggle worth it. "De/Formed Revival" is a work of imaginative movement, striking imagery inspired by visual art, and a story that touches something in all of us: a daring hope for transformation. The performance will include a short talk by the Artistic Director, Alina Sotskova, a professional dance artist and a practicing psychologist. Alina will talk about the interweaving of psychology, dance, art, and history, and the creative process of this piece.
No refunds on tickets $2.00 fee per ticket for exchanges
Venue
Studio Theatre Reserved
6450 Deer Lake Avenue
Burnaby BC V5G 2J3
Performance Notes
A contemporary dance performance by dance company Voirelia Hub
Past is empty, all the devils are here How can you be reborn if you have never lived?