Music, Words, and Buster Keaton Saturday, April 15, 2023 at 8:00 PM PDT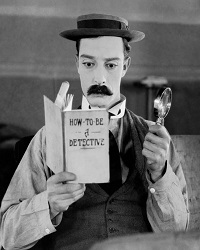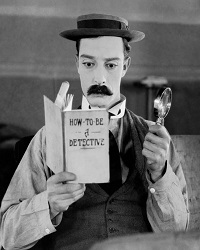 You've selected
Saturday, April 15, 2023 at 8:00 PM PDT
×
A Classic Buster Keaton Double Feature!
Buster Keaton is the poet of silent film comedians – a mesmerizing figure whose beauty, acrobatics, and technical know-how catapulted him into legendary status where he remains even now, more than one hundred years after he began making films. In this special Shadbolt Centre event, join us for two classic Keaton films: The Balloonatic (1923), about a hapless wanderer who accidentally floats from the city into the wilderness, and one of Keaton's most admired films, Sherlock Jr. (1924), about a clueless movie projectionist who dreams himself into the world of the legendary detective. Featuring a live musical score from the creative mind of Róisìn Adams, and a talk about Buster Keaton's life and works from authors Onjana Yawnghwe and Hazel Jane Plante, who are currently collaborating on a time travel romance novel that includes Buster Keaton.
No refunds on tickets $2.00 fee per ticket for exchanges
Venue
Studio Theatre Reserved
6450 Deer Lake Avenue
Burnaby BC V5G 2J3
Performance Notes
A Classic Buster Keaton Double Feature accompanied by a live musical score!