Footnote Number 12 Saturday April 24 2021 at 11:00 AM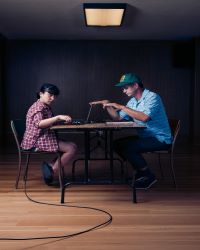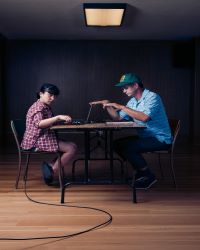 You've selected
Saturday April 24 2021 at 11:00 AM
Change Date
×
This monologue for two people, an actor and a sound designer, asks you to observe a creature — a creature whose voice is being repeatedly modulated through digital means — try to reconcile a 15-year-old piece of writing with their conflicted contemporary condition. It's a surgical and meandering task that questions how much a shifting social context should influence the reading of the written word.
Venue
Studio Theatre-Live Streaming
6450 Deer Lake Ave
Burnaby BC V5G 2J3
Performance Notes
Please contact the box office at 604-205-3000 with ticket inquiries.

To access the event online, login to your ticket buying page, and from the Home Tab select 'Tickets for Upcoming Performances'. Click on the Watch Box and you will be able to watch the performance.
×
There are a limited number of live tickets available for in person tickets. Please contact the box office in advance at 604-205-3000 to book tickets and find out the Covid protocol. Doors will open 10 minutes before show time.