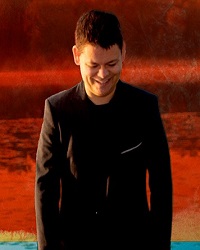 Daniel Hersog Jazz Orchestra
When
Occurs on Monday June 26 2023
Approximate running time: 2 hours
Venue
Event Notes
×
North Shore Jazz Series in partnership with the Vancouver International Jazz Festival presents
Daniel Hersog Jazz Orchestra Featuring Noah Preminger and Scott Robinson
The 18-piece ensemble performs music from sophomore album Open Spaces (Folk Songs Reimagined): texturally alluring interpretations of classics by Gordon Lightfoot and others, as well as a brace of folk-inspired Hersog originals. New Jersey-based Scott Robinson is revered for his ability to excel on virtually every horn instrument and soar in any style, from trad-jazz to the avant-guard, while NY-based Noah Preminger, just 36, is a two-time winner of Downbeat Magazine's Rising Star Best Tenor Saxophonist. The two join a stellar crew; here's the full line-up:
Tristan Paxton (guitar) Bruno Hubert (piano) Conrad Good (bass) Bernie Arai (drums)
Woodwinds
Steve Kaldestad James Danderfer Noah Preminger Tom Keenlyside Scott Robinson
Trumpets
Michael Kim Brad Turner Derry Byrne Jocelyn Waugh
Trombones
Jeremy Berkman Jim Hopson Andrew Poirier Sharman King
Doors: 7:30pm



Performance: 8:00pm





NOTES:

No refunds on tickets $2.00 fee per ticket for exchanges

Contact the box office at 604-205-3000 with any ticketing questions.