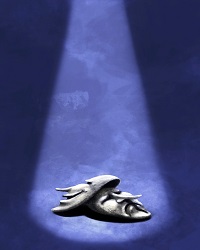 Gianni Schicchi & Pagliacci
When
Runs from Saturday February 25 2023 to Saturday March 4 2023
Approximate running time: 3 hours
Venue
Event Notes
×
FEATURING: Jason Cook Turgut Akmete Chloé Hurst Aaron Durand Sergio Augusto
Two musical masterpieces come to life with Burnaby Lyric Opera's production team and the best of B.C.'s young professional opera singers.
The first short opera features Puccini's one-act comic tour de force, "Gianni Schicchi"; a story of greedy relatives fighting over the will of their recently deceased wealthy patriarch, Buoso Donatti, only to be tricked out of their inheritance by the ingenious scheming of Gianni Schicchi.
The second opera portrays the tragedy of "Pagliacci", Leoncavallo's celebrated and heartbreaking story of Canio, the clown who makes people laugh, while he himself is suffering.
This famous double bill is a must see performance.
www.burnabylyricopera.ca
NOTES:
No refunds on tickets $2.00 fee per ticket for exchanges