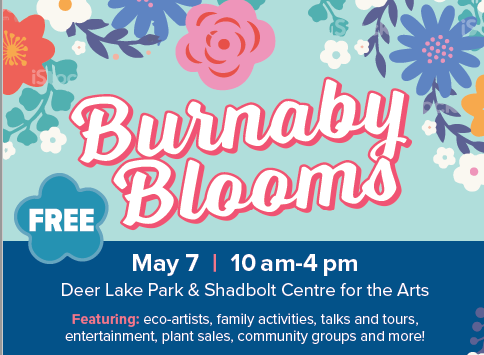 Make Good Food Last Longer
When
Runs from Saturday May 7 2022 to Saturday May 7 2022
Approximate running time: 1 hour
Venue
Event Notes
×
Event time: 10:30-11:30am
Burnaby Blooms presents Lucette Wesley - South Burnaby Garden Club FREE EVENT Make Good Food Last Longer -Food Preservation and Fermentation.
Lucette Wesley: "When Lucette Wesley of the South Burnaby Garden Club began to harvest more fruits and vegetables than her family could eat, she developed a passion for preserving her produce. She will share easy tips and tricks that you can try at home including home fermentation processes. Lucette makes her own sodas, wine, sauerkraut and other fermented foods using only natural ingredients."
Click here for more info
Patrons can print E-tickets or pick up at the Box Office, either during regular Box Office hours, or at Will Call.