David Myles Trio Friday, October 14, 2022 at 8:00 PM PDT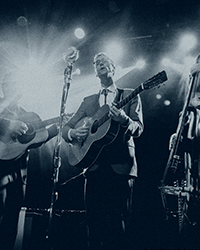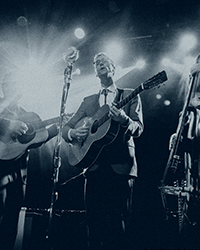 You've selected
Friday, October 14, 2022 at 8:00 PM PDT
×
Somewhere on the spectrum between James Taylor and Justin Timberlake, David Myles has truly forged his own path by embracing modern and vintage pop, folk and soul music. As a multiple award winning artist with extensive touring experience across Canada and internationally, Myles has earned a reputation as a great showman. His new double album "In the Nighttime" is what happens when the two sided of his musical persona - sultry crooner and energetic showman - join forces.
Patrons can print E-tickets.
No refunds on tickets $2.00 fee per ticket for exchanges
Venue
Studio Theatre
6450 Deer Lake Ave
Burnaby BC V5G 2J3
Performance Notes
David Myles Trio On Tour Across Canada

Myles shakes off the chains of lyricism in favour of expansive, world-building instrumental arrangements, exploring a universe of shimmering soul, magic jazz, streetwise funk, and earthy blues. Tossed into the fray together, all of the individual timbres, vibes, and moods melt into a cohesive and stunning sonic vision. Myles has earned a reputation as a great showman, his flawless musicianship and unforgettable stories have made David Myles a favorite with fans everywhere.

Tickets: Adults $35, Senior/Student with valid ID $30, Youth 12 and under $15

Contact the box office at 604-205-3000 with any ticketing questions.