Sound Bites-Van Women's Ambient Music Tuesday October 29 2019 at 2:00 PM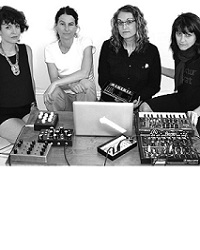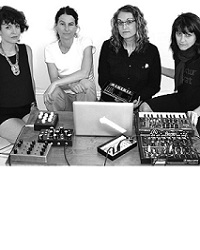 You've selected
Tuesday October 29 2019 at 2:00 PM
Change Date
×
Performance: 12:00pm and 2:00pm

VWAM was created at the Belvedere Court apartment building in response to the Vancouver housing crisis and as part of the activism against evictions in the Belvedere, which has been home to many artists and musicians over the years. In Spring 2018, residents and friends began meeting twice a month in the Belvedere to create ambient music as a fun and healing community activity, welcoming friends and neighbours. Although VWAM defines itself as a women's collective, all persons who identify as allies of women are invited to participate. VWAM seeks to remedy the gender imbalance in music by providing an environment where women feel at ease within a male-dominated practice and operates from a belief that everyone is musical, and that musical practice is a vital and essential human experience.

Advance Tickets:$5

Door Tickets: $10
NOTES:
Patrons cannot print E-tickets. All tickets purchased online must be picked up at the Box Office, either during regular Box Office hours, or at Will Call. No refunds on tickets $2.00 fee per ticket for exchanges
Venue
Studio Theatre
6450 Deer Lake Ave
Burnaby BC V5G 2J3
Performance Notes
VWAM seeks to remedy the gender imbalance in music by providing an environment where women feel welcome within a male-dominated domain. The collective operates from a belief that everyone is musical, that musical practice is a vital and essential human experience.
×
This is a general admission performance - the seats are on a first come, first serve basis when you arrive at the theatre.
Doors open 1/2 hour prior to start of performance.