Telemetry loop Saturday November 23 2019 at 8:00 PM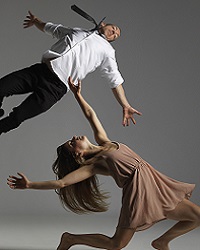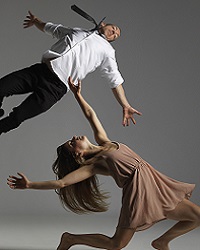 You've selected
Saturday November 23 2019 at 8:00 PM
Change Date
×
NOTES:
Telemetry loop is the re-imagination of RSA's most successful work Telemetry. This 360 immersive experience pushes the audience further and digs deeper into its' artistic concepts. One of the most direct reception/ transmission cycles from an audial signal is dance. Telemetry loop looks to transmit the art forms of bebop footwork, swing and tap dance with House and Contemporary dance, supported by a live-interactive environment of light, sound and video. This environment is controlled by a singular source, returning to concepts around radio sciences and the idea of a control tower. In Telemetry loop, the tap dancer is the control tower – directly controlling and affecting the lighting, video and sound throughout the piece.
Patrons cannot print E-tickets. All tickets purchased online must be picked up at the Box Office, either during regular Box Office hours, or at Will Call. No refunds on tickets $2.00 fee per ticket for exchanges
Venue
Studio Theatre
6450 Deer Lake Ave
Burnaby BC V5G 2J3
Performance Notes
"… A beautiful piece of choreography mixing swing, bebop jazz, house and contemporary dance and music styles and incorporating Danny Nielsen's stunning tap mastery." — The Peak

Subscription pricing available by calling the box office at 604-205-3000
×
This is a general admission performance - the seats are on a first come, first serve basis when you arrive at the theatre.
Doors open 1/2 hour prior to start of performance.