Company 605 Saturday February 23 2019 at 8:00 PM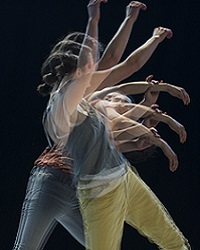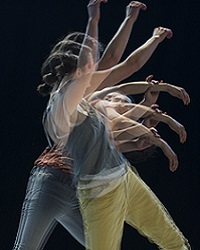 You've selected
Saturday February 23 2019 at 8:00 PM
Change Date
×
Company 605 brings to life a new ensemble of work with virtuosic performers, powerful movement, and driving beats. This collaborative piece is built upon shared desires: to keep the conversation moving, to change what feels stuck or stagnant, to practice empathy and become better listeners, and to keep an authenticautonomy and group intention at play. Set in an environment striving to be in continuous transformation, the performers take charge of lighting and sound, shifting the movement in reaction to one another and the changing space. This creates a responsive, improvised state for those onstage and an enlivened experience for those witnessing.
NOTES:
Patrons cannot print E-tickets. All tickets purchased online must be picked up at the Box Office, either during regular Box Office hours, or at Will Call. No refunds on tickets $2.00 fee per ticket for exchanges
Venue
Studio Theatre Reserved
6450 Deer Lake Avenue
Burnaby BC V5G 2J3
Performance Notes
Company 605 presents a new piece entitled " LOOP, LULL"