Tanika Charles Wednesday November 28 2018 at 8:00 PM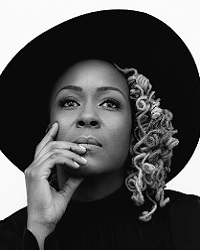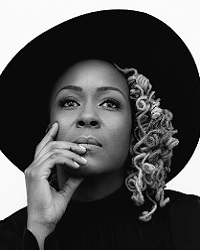 You've selected
Wednesday November 28 2018 at 8:00 PM
×
Performance: 8pm

Tickets:$40
In a few short years Tanika Charles has transformed from an emerging solo artist to a commanding performer and band leader, a staple of the Canadian soul scene. Both on stage and off, Edmonton-raised Charles presents an immutable charm, at times endearingly abrasive and honest in her vulnerabilities. Her art is inherently autobiographical. If Tanika's singing it, she's lived it.
In May of 2016 Tanika Charles' released her Polaris Prize-nominated debut LP, Soul Run. The album's first single and title track, a tale of withered romance and high octane escape, has landed regular national radio rotation, as has the second single "Two Steps". Production work on the album is handled by Slakah the Beatchild (Glenn Lewis, Melanie Durrant), Daniel Lee (Hooded Fang, Phedre), Emdee and 2nd Son (allie), Christopher Sandes (The Big Sound), and Big Tweeze (Theo 3, Adam Bomb). The overarching sound is classic soul and heavy drums, without the need for retro crutches. Soul Run received overwhelmingly positive reviews with Now Magazine giving it an NNNN rating, and Exclaim! declaring it an 8/10.
"The most buzzer-about soul singer in Toronto" - CBC Music

"The passion, heartache and hell fury of a woman scorned are captured with crystal clarity and conviction…" – Now Magazine
NOTES:
Patrons cannot print E-tickets. All tickets purchased online must be picked up at the Box Office, either during regular Box Office hours, or at Will Call. No refunds on tickets $2.00 fee per ticket for exchanges
Venue
Studio Theatre
6450 Deer Lake Ave
Burnaby BC V5G 2J3
×
This is a general admission performance - the seats are on a first come, first serve basis when you arrive at the theatre.
Doors open 1/2 hour prior to start of performance.