×
Thanks for supporting our season. We look forward to welcoming you soon! Please stay connected with us through our e-newsletter about upcoming concerts, shows, exhibits, classes and workshops, festivals and so much more. Click HERE to sign up for our e-newsletter!
×
NOTE: We cannot accept Visa-Debit cards at this time. Mastercard, Visa and American Express welcome.
Select the performance to purchase tickets for.
Availability:
Good
Limited
Sold out
Not on-sale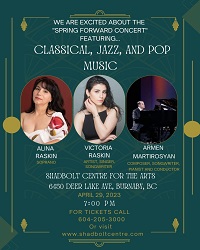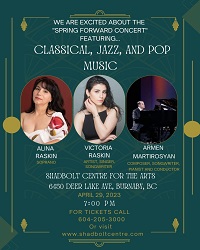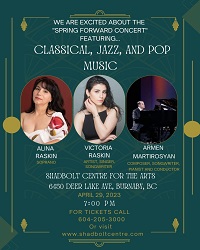 James Cowan Theatre
×
Join us for a night of music and entertainment. Please note, some performances will use projections, lights, and a few numbers may contain some lightly suggestive choreography that may not be suitable for all audiences.
Check us on Facebook if you have any questions or for updates
Raskin's School of Music